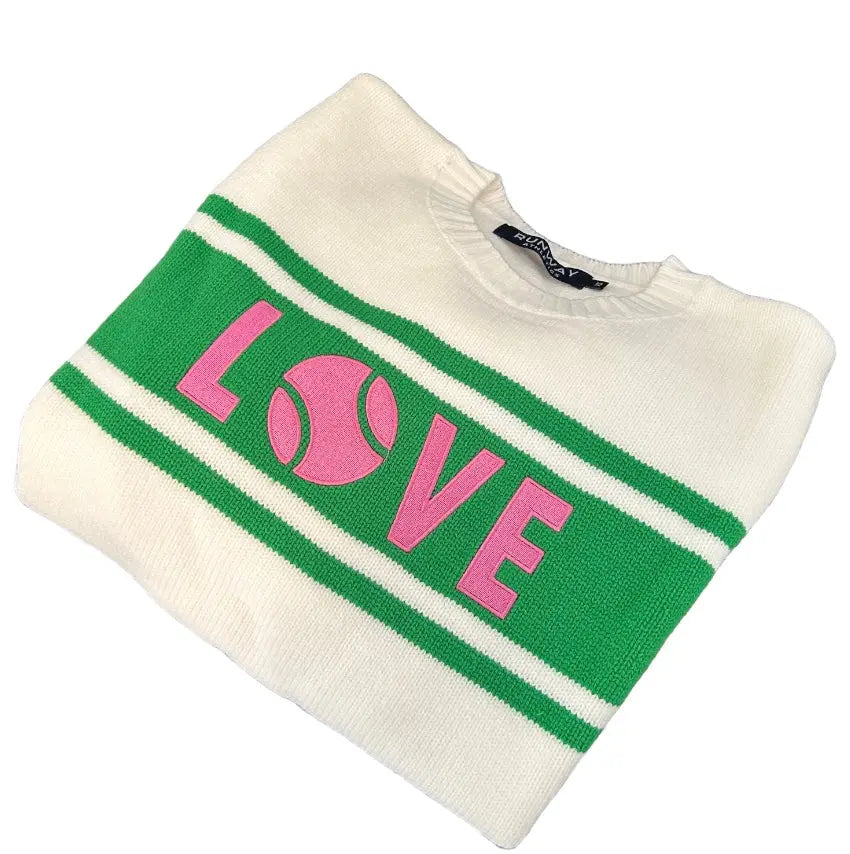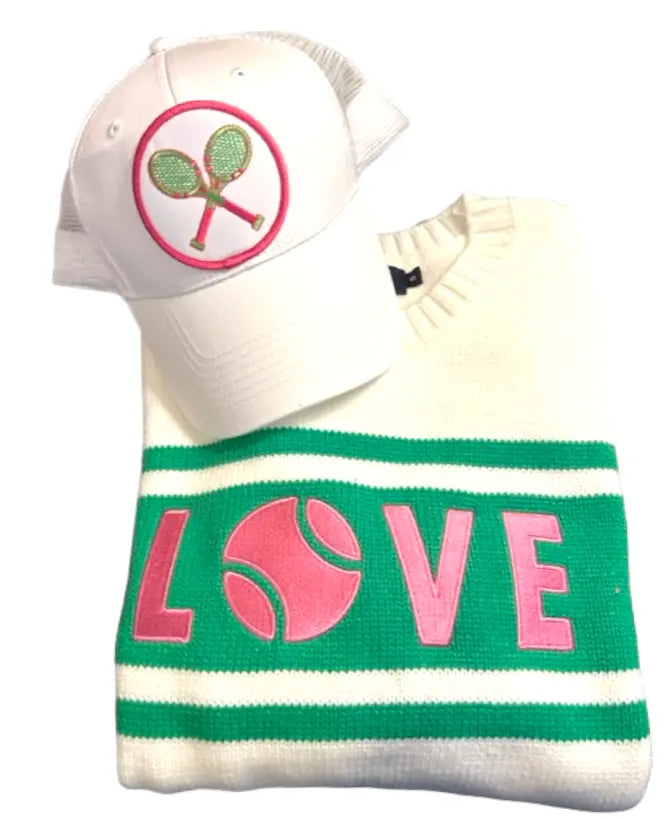 LOVE Sweater - Pink, Green & Cream
Sale price
$218.00
Regular price
Our classic off-white, green sweater with hot pink embroidered appliqué LOVE tennis sweater is simple and chic. Perfect paired with our #1 selling Nola Skirt and our great looking Embroidered Patch Hats.
Relaxed fit and goes with everything!  We love it with our classy White Nola Scallop Skirt.
Cotton Blend prevents wrinkling while in your tennis bag or suitcase.  We love it!