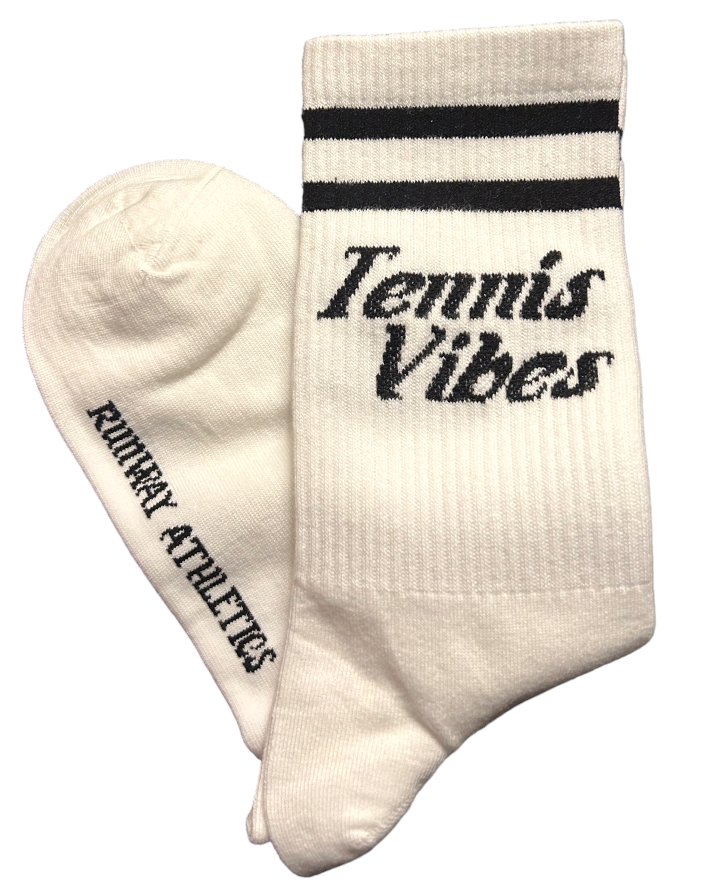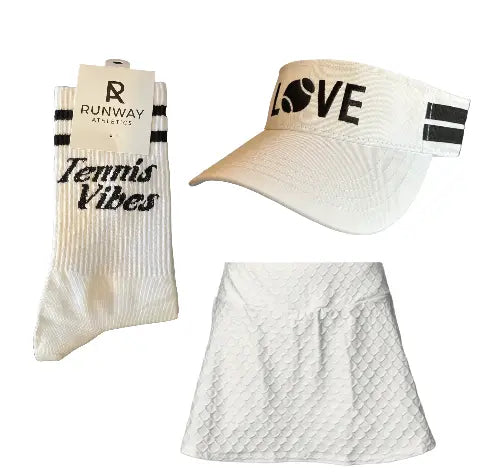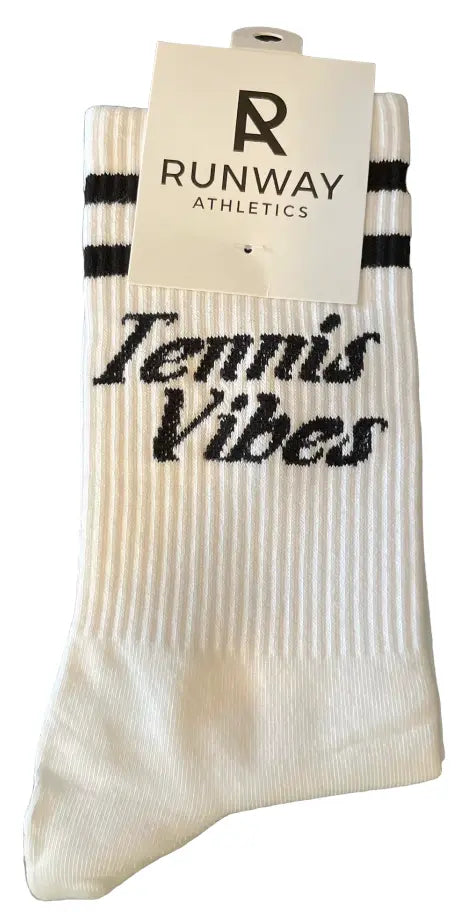 Tennis Athletic Socks - Classic Black & White
Sale price
$34.00
Regular price
Our Cutest Athletic Socks 3/4 length and are totally fierce yet sweet at the same time.
BLENDED FOR COMFORT: The custom blend of cotton, nylon, polyester, and spandex makes these socks breathable, soft, and incredibly comfortable on and off the court. The high-quality construction means these socks provide a great fit for all-day comfort.
Super comfy and super cute and perfect with our LOVE Visor and White Nola Scallop Skirt.
Cotton with a dash of spandex.
Choose your poison: Tennis or Pickleball. Even cute with one of our hats!
Tennis Athletic Socks - Classic Black & White
Sale price
$34.00
Regular price