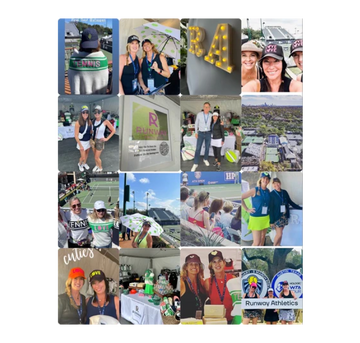 Runway Athletics was proud to be part of the Inaugural 2023 ATX Open, hosted at the beautiful and intimate Westwood Country Club.  Not only was it a great experience to be out in the community meeting our local clients, but also to see world class tennis in our backyard.  Sloane Stephens and Danielle Collins were highlights for us for sure... and if you have never watched ladies pro doubles live - make sure to check it out, as it is so much fun.  What a blast we had seeing so many familiar faces shopping with us, wearing our designs and just being supportive.  Thank you to all.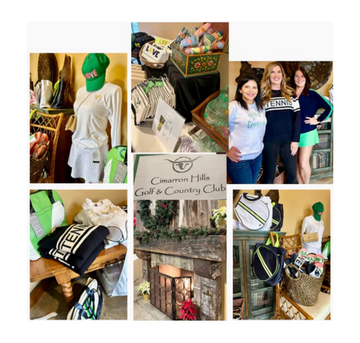 With the holidays around the corner, we could not have been invited to a more perfect venue than the Cimmaron Hills Country Club Holiday Stroll. Fire places roaring, a little lite rain outside and lots of families eating, drinking and shopping.  A great spirit in the air.  We also met so many wonderful tennis players.  Thank you for having us.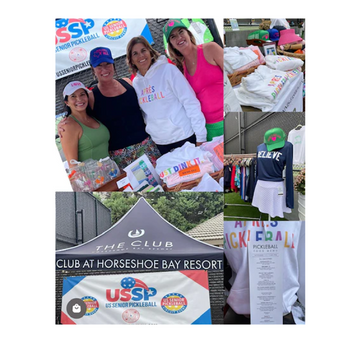 Is Pickleball taking over? Well, it sure was on November 2, 2022 at Horseshoe Bay Resort, an hour west of Austin.  Runway Athletics was asked to be part of the clubs USSP event and we had a blast.  As tennis players, it was so much fun to see the Pickleball play in action and the shopping was high action as well.  The ladies were loving the fun prints and Pickleball Sweatshirts and we were also privileged to meet Gigi Fernandez and have a chat.  All in all, it was a great day.
Yesterday, we had a great time being out in the Austin tennis community at the 2022 Shootout. The Shootout is Austin Tennis Academy's annual fundraiser that supports junior tennis players and the pursuit of their dreams.  Being a part of this day is not only a way for Runway Athletics to give back, but also a way to meet so many wonderful young tennis players and watch incredible shots being made by those on court.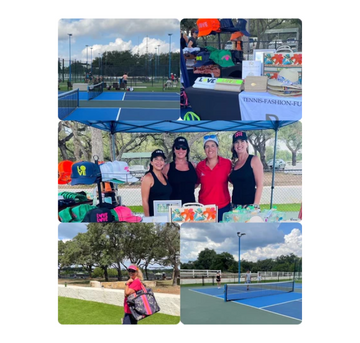 In September, Runway Athletics was asked to participate in a great event at the beautiful Polo Tennis Club, here in Austin.  Watching #1 ranked Paloma Cortina Baro play and teach Padel was so much fun.  Members came out to watch the festivities, shop and learn.  The beautiful renovations at Polo Tennis are also worth checking out, so that was a treat!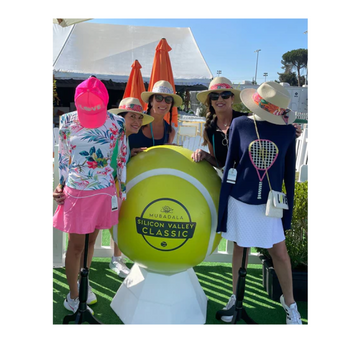 August 2022 we were privileged to be part of the Mubadala Silicon Valley Classic: Co-founded by Billie Jean King in 1971, the longest-running women-only professional tennis tournament in the world. Owned and operated by IMG, the Hologic WTA Tour 500-level event is the first women's stop on the US Open Series and features a 28-player singles draw, and 16-team doubles draw.