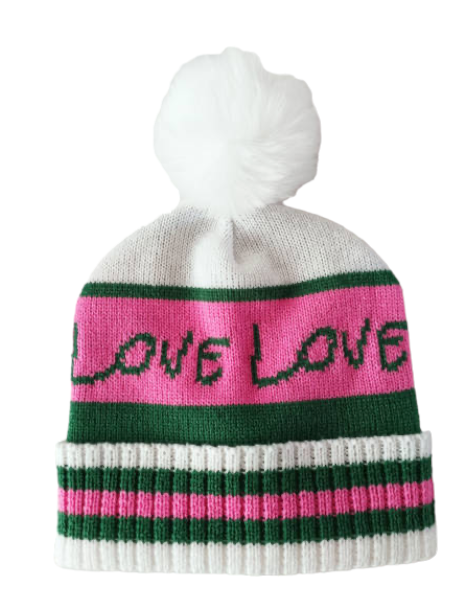 LOVE LOVE Tennis Beanie (Hand Knitted)
Sale price
$42.00
Regular price
Perfect gift for a tennis player or enthusiast ... or 
anyone ready to show the love. We play a perfect sport, 
because every game starts with Love Love. Adorable styling 
on a cold day on the court or off - we wear ours right 
over our visor or baseball cap. Size: One size fits most. 
Cozy - Faux fur POM POM styling, Jacquard Beanie exterior 
with knitted lettering to create a chic handwoven look. 
LOVE LOVE Tennis Beanie (Hand Knitted)
Sale price
$42.00
Regular price